When I was a little girl (waaaay back in the 1980s) I loved to draw and design my own clothing. I had an empty school notebook that I used to fill up with pictures of impossibly proportioned girls in ill fitting clothing; mostly tiered skirts with strapless bustiers all covered in giant bows. I was obsessed! Hair bows, sock bows, front bows & bum bows, bows on shoes and ramdomly placed all over dresses. I was kind of like the kid in Superbad, except with bows.
So when I noticed the resurgence of the bow I was really excited & decided to bring my childhood drawings to life. I wanted something that would suit everyone. Some of my drawings featured giant upright bows (think Lady Gaga's hair bow) and others were more feminine and laid flat over the ear. After some tweeking I was able to come up with a bow that does both - in fact it can be worn any way, any where on the plastic headband that it comes with. The secret is the fabric band that keeps it in place while it's being worn.
Because the bow is not permanently attached to the headband you can not only change it's style but you can remove it completely to swap it with one of eight other bows in
this custom listing
. The extra bows can also be used on their own to sew onto bags, jackets, shoes, pet collars, necklaces, bracelets... anything you can think of really. Because everything looks better with a big bow!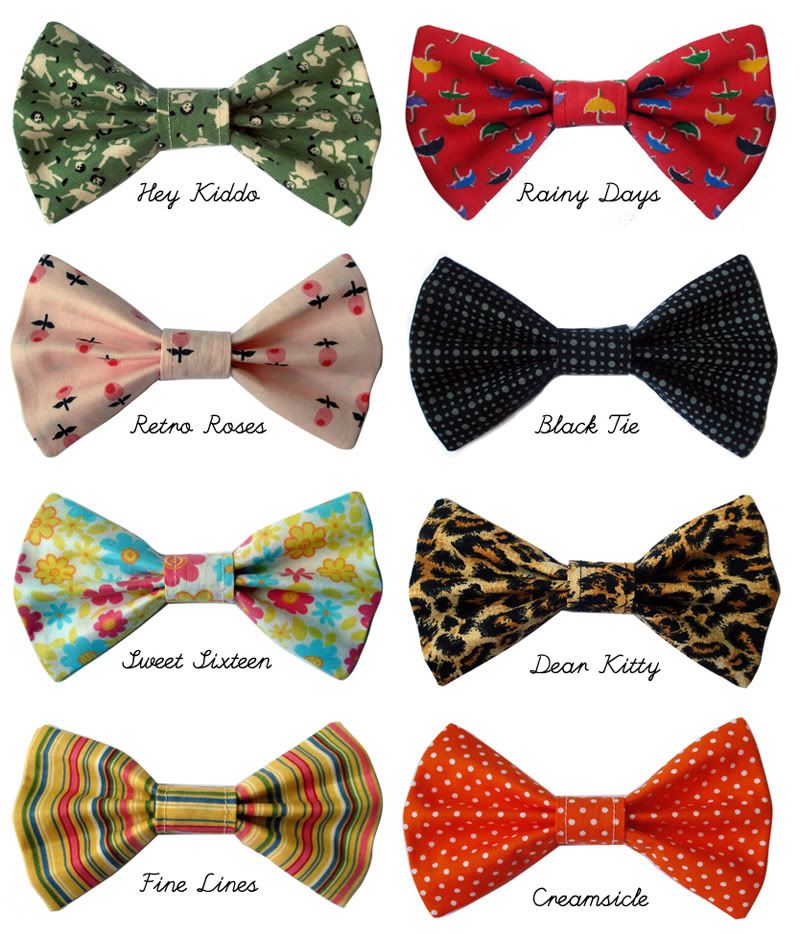 Check out my new
Hair Bow
section on Etsy! New fabrics & sizes coming soon. Wholesale & custom orders available.
As a special offer, FREE SHIPPING in North America is available on all bows & headbands in my shop from now until July 1st!